Tropicraft v7.0.2.141
(For Minecraft version 1.10.2)
Previous downloads can be found here
Requires Minecraft Forge
Recommended build is 2511
---
Installation instructions:
1. Install Minecraft Forge by running the installer, and installing for client
2. Move the Jar file into the mods/ folder


---
To get into the realm:
1. Get materials:
Bamboo
Coconut chunks (Break a coconut with a sword)
Pineapple cubes (Break a pineapple with a sword)
Wool (Possible colors are red, yellow, light blue, magenta and green)
2. Make a bamboo mug: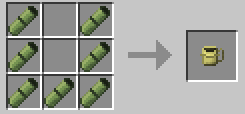 3. Make a Pina Colada: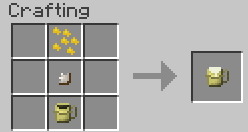 4. Make a chair of any colour: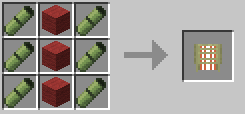 5. Place and sit in the chair
6. At sunset, drink the Pina Coloda
7. …
8. Profit!